Cultivate

Twiddle
I am Tim Drage, a surrealist. These pages contain an assortment of my artwork/play, indispersed with some slightly more homepagey fan pages, links, exclamation marks and random outbursts of creativity. Most are in dire need of updating, which may or may not happen soon.
I hope you'll enjoy having a good rummage through the so-called 'index' below!

As part of Spite Your Face Productions, I make Films and Animation!

Please do email all comments and questions to tim@spiteyourface.com

Here is what is here:
My other sites:
Spite Your Face Productions
A more professional and current site; my animation and film company.
Cementimental
My circuit-bending, noise performance and general sonic messing about! Also kept much more up to date than this site.
New 8/5/05:
For some reason I spent way too much time today making
This very very silly short animation.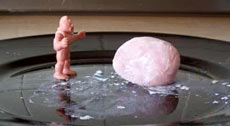 (2.4mb MP4 movie)
('animation' is probably too strong a word.)
New(ish):
(Actually mostly quite old now, I really need to update this site. Please excuse any dead links or old info on any Cultivate Twiddle pages, and don't assume that any of this is pertains to my current activities any more.)

My surrealist short sci-fi film from the year 2000 is finally online! -
Remarkably Bold Venture of the Rabbit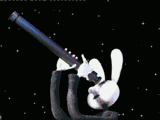 Just a Bit - retro-bitmap-graphix art thing!
All of the Dead!! It's the world's first Lego 'video nasty' zombie extraveganza!!!!!
Stuff about Remarkably Bold Venture of the Rabbit, my college degree film. It's insane!
Love and Eyelash Curlers: An bunch of things constructed via emailart by myself and Rain Rien.
CakeMan: one of my recent old animation projects! See it, hear it, find out what on earth possessed me to make it!
Also, Lego!: my new old and indeed exciting page of strange Lego things, including dreamed lego and very odd and obscure customisations. Newly relevent: THX 13G0.
Surrealism
The surrealism index, containing many surrealist things, including (but not limited to):
Animation and Film
I'm a filmmaker! I make films!
Cakeman: one of my latest old animation projects! See it, hear it, find out what on earth possessed me to make it!
Three small movies to download, the like of which you've never seen. (Whether this is necessarily a bad thing or not is for you to decide!)
Some info, video, images and such from my animation and short films
I also watch some:
Other art type things
The wonders of Mail Art!! Updated!! at last!
Toys!
new old! Lego!
The entertaining dodginess of Bootleg Toys!
M.U.S.C.L.E.: The internet's third ever page entirely devoted to these most wonderful and surreal of 80's collectable figures, based on the Japanese 'Kinnikuman' characters.
Bits for you!
My strange Quake II skins. I will fix these one day, honest!
A couple of my friend Chi's marvellous fonts Fonts for you!
An origami Yak, for you to construct if you are feeling creative/bored/both.
The obligatory pointless guestbook for
A letter of Complaint!
Links
My links page, with some links to some, and only some, things.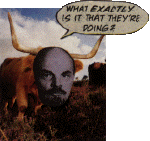 Just ask Joe Bag-o'-dough-nuts - he'll tell you.
Most material on this website is Copyright of me, Tim Drage. If anything isn't, please don't get angry. Please do not use images or text from here without permission; just ask, and you shall recieve!
WARNING! This site may contain too many exclamation marks!