fAN aRT
Ok folks, here is some fan art. Please send me more!! And remember, 'If it isn't weird, it won't be fun'!
The fine works currently shown here are taken from Phil Laskey's no-longer-extaunt UY fanzine UY UK News, and are used with permission. Copyright belongs to Phil and the artists, so don't rip them off..

Disclaimer: I will accept no responsibility for the strangeness or lack of artistic merit of any artworks displayed herein. (I must add that there is unfortunately little of either here yet....please send me stuff!!)
Those visual representations in full:
Artists' names underneath, along with snide comments by my good shelf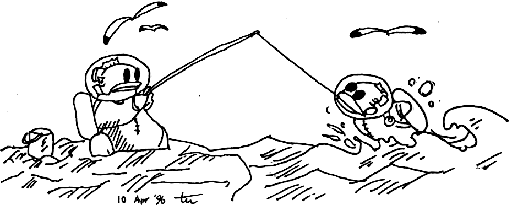 Dappya by Toshio Uchiyama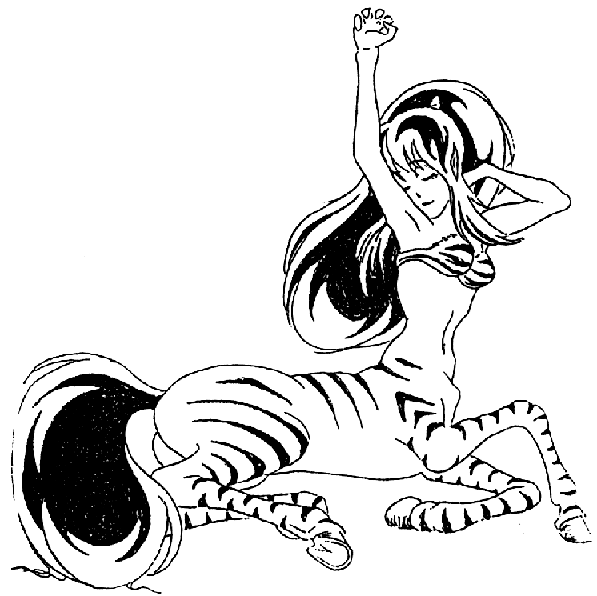 By Matthew Webber
Woooow.....most perculiar!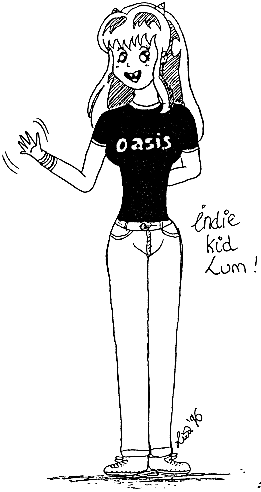 By Lisa Munns
Aaahhhgg! Nnnoooo! We all know Lum would never listen to Oa$i$!! (Not to mention that they are now officially the least indie thing in the world!) There is actual audiovisual evidence in the anime to suggest that she is a PUNK! And rightly so! I suspect these days a bit of Digital Hardcore would go down well too...but who can say..
Nice pic anyway!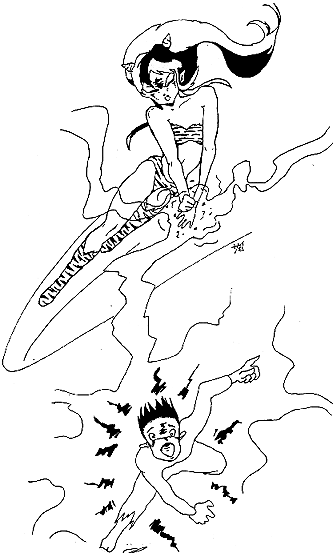 By Simon Smith
Woh! Certainly the most evil looking Lum I've come across! Skary or wot!?